Notochordal Remnant Tumours
CHORDOMA     [Back To Top]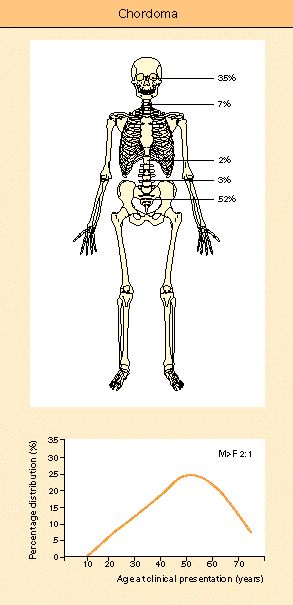 rare malignant tumor 
arises from notochord remnants
Age prevalence in the fifth to seventh decade
M:F = 2:1
occur in the mid-line of the axial skeleton
50% occur in the sacrococcygeal region
one third occur at the base of the skull
Other rare sites include transverse processes of vertebrae and the paranasal sinuses.
This is a preview of the site content. To view the full text for this site, you need to log in.
If you are having problems logging in, please refer to the login help page.